Natural essential oil is a kind of volatile, strong fragrance, which can be distilled with water vapor. As a result of natural spices plant essential oil and its derivatives have sense of smell is hard to replace synthetic fragrances and sensory characteristics, and the concern about the safety of synthetic flavors and preference for the natural flavor, enables the natural plant essential oil to maintain its strong market position. ABC Machinery is one of the leading oil extraction machinery supplier in China. After years of development, we have gained rich experiences in setting up oil production plant. Essential oils have huge market prudential globally, therefore, we have paid our attentions on Essential Oil Extraction for many years and have made success in this field. Our essential oil production plant offers more cost effective method for essential oils manufacturers.
How to Set Up Essential Oil Production Plant?
Do you desire for a perfect business plan for essential oil extraction? Here, you can get the answer. Our essential oil production plant, with capacity from 0.1 ton to 200 tons, adopts the most advanced extraction methods, low temperature biological extraction technology, to optimize the production process of essential oils extraction. The Essential Oil Extraction Machines are all of premium quality and can ensure there are no damages for the active ingredients of the essential oil sources.
Features of Essential Oil Production Plant
It is easy to operate. The whole plant is ompletely automatic controlled by the computer.
It guarantees the quality of final essential oil since the active ingredient and heat-sensitive components are well protected
Compared to supercritical fluid extraction, its investment is low, but its extraction capacity and quality is of high grade.
All the essential oil extractor is also suitable for other spice oils extraction
Why Choose Our Essential Oil Production Plant?
For the the heat-sensitivity of active ingredients of natural essential oil, current extraction methods for natural essential oil are steam distillation, conventional solvent extraction and squeezing method. However, all of these methods have some disadvantages, including low yield, low purity, residual toxic solvents, damages on functional component and more. Therefore, it is difficult to meet the requirements of the oil industry for high quality essential oils.
In recent years, Supercritical Fluid Extraction (sfe) technology has been used in natural product extraction, and shows its unique advantages. However, its operating pressure is generally more than 25 Mpa. This extremely high pressure limits the effective volume amplification of equipment, while the high cost on equipment manufacturing and running also constrains the technology in the application of natural plant essential oil production. Low Temperature Sub-critical Biological Technology for natural plant essential oil extracting is one of the most promising method, and obviously increases the extraction rate and shortens extracting time, does not destroy active components, with high efficiency, low consumption, environmental protection. Therefore, it brings a new application prospects of natural plant essential oil extraction technology.
Projects of Natural Plant Essential Oil Production plant

This is a Natural Essential Oil Extraction Plant built in China. It's daily production capacity is up to 80 tons, mainly for herbal oil extraction, including rosehips and ten parsley. The extraction equipment mainly consists of extraction tank, solvent tank, mixing tank, evaporation tank, rising film evaporator, condenser, compressor, vacuum pump and auxiliary buffer, filter tank, etc. (For more information about extraction plant, please view Complete Solvent Extraction Plant Projects>>)
If you have any interests in building complete essential oil processing plant or purchasing Essentail Oils Extractor, please contact us for the more information about the extraction process, installation detials and latest prices! we always stay focus on your needs!
Benefits and Uses of Essential Oils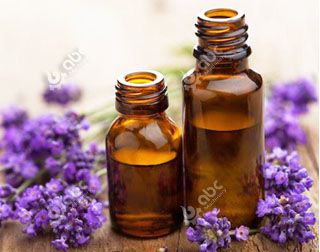 The use of essential oils to alleviate any number of symptoms has been in practice for over 5,000 years. Essential oil uses and benefits have made a resurgence in the last few years, though, as natural medicine has been reintroduced as an alternative to chemical-based pharmaceuticals. Essential oils are easy to use and almost universally quite safe. Whether the user is suffering from a headache, sunburn, anxiety, or trouble sleeping - just to name a few of the main ailments treated using the homeopathic methods - the essential oil uses and benefits become clear with the first foray into alternative treatment. (You may interested in How to Choose the Best Essential Oil Extraction Methods>>)
The most commonly used essential oil is lavender. It's the most versatile and universal of all the oils, easily found in local groceries and pharmacies and useable in a number of manners. To clear up a congested nose or throat, rubbing lavender on the back of the neck or on wrist pulse points can work wonders, especially when the congestion is causing trouble sleeping, and blending the oil into a smoothie or light meal can help with everything from a stubborn cold to a nagging headache. It can clear up skin irritations or soothe mild cuts, and it's an excellent aid for stress or anxiety.
While other common essential oils (such as peppermint) can work to a similar soothing effect, essential oils certainly aren't just for illnesses or emotional strife. One of the most effective natural remedies for skin problems such as acne or oily patches is tea tree oil; it's so effective that a number of natural-based skincare lines have incorporated it into their products. While most essential oil uses and benefits are seen in home care and self-healing, don't be surprised if you find modern medical practitioners embracing the ancient practice in larger care centers. A number of hospitals have begun encouraging laboring mothers to use essential oils to ease their birthing process, and some care centers even use certain oils to treat everything from pre-surgery anxiety to minor burns.