ABC Machinery is specialized in designing and manufacturing complete extraction plant and equipment for various natural extracts. With such a wide range of options available, no matter your budget, now's the time to experience the quality of oil extraction machine for your business. Any plans for natural extracts processing, please get in touch with us for latest extraction methods and most advanced extraction machinery!
Sandalwood Oil Extraction Machine
If you are looking for the most advanced equipment for sandalwood oil extracting or processing, this low temperature oil extraction machine is unquestionably the best choice. The internationally advanced extraction technology – Subcritical Low Temperature Solvent Extraction Technology, which is comparable with supercritical CO2 extraction equipment, is applied in ABC Machinery sandalwood oil extraction machine. Compared to supercritical extraction equipment, our sandalwood oil extraction machine not only can achieve the same extraction results, offering the best quality sandalwood oil and protecting the active ingredients within the sandalwood oil, but requires much less operating cost. Besides, if there are needs for large scale sandalwood oil production, it's easier to set up an efficient extraction plant with sandalwood oil extraction machine. More technical data and parameters of sandalwood oil extracting equipment at Oil Extraction Unit. You are very welcomed to inquiry the latest price, shipment details and more!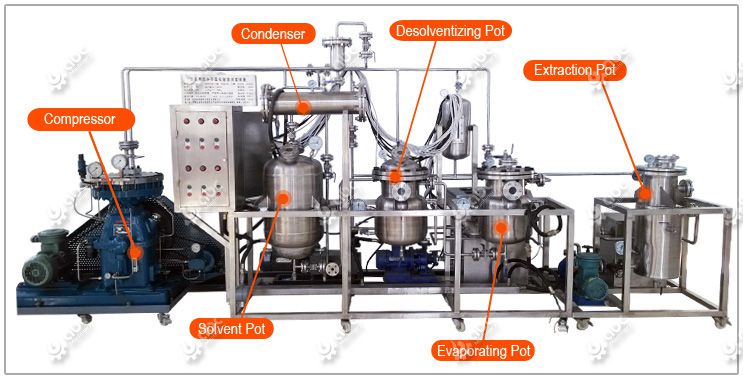 Small Scale Sandalwood Oil Extraction Machine (20L)

Sandalwood Oil Extraction Process - Low Temperature Extraction
As we all know, high temperature extraction methods will inevitably destroy the active ingredients within the natural extracts. So, the quality of final extracted product is not so desirable and limits the applications of final product, furthermore, lead to lower returns.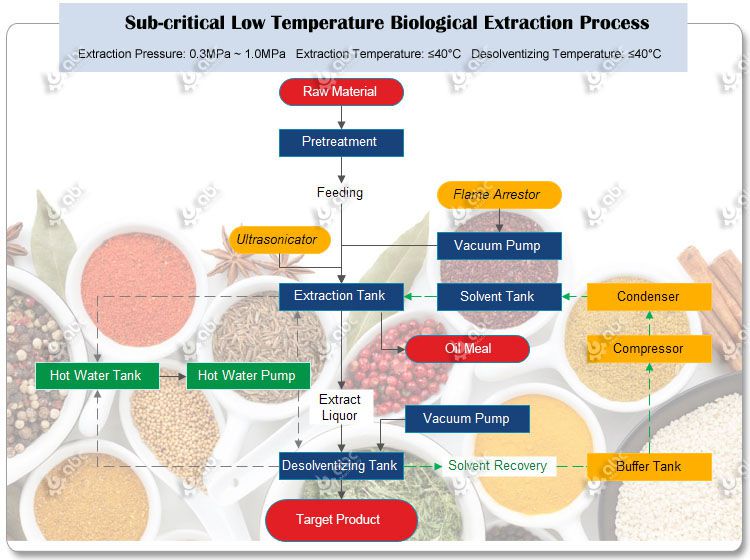 Low Temperature Extraction Process for Sandalwood Oil
In order to eliminate all the drawbacks of high temperature, the sandalwood oil extraction machine adopts low temperature extraction method to get the sandalwood oil or sandalwood essential oil. The whole extraction process for sandalwood oil extraction is free from high temperature and pressure. It is the BEST extraction process for sandal oil extracting. If you are interested in more details about sandalwood oil extraction process, please email us directly, we will present the most comprehensive answers for you!

Benefits and Uses of Sandalwood Oil
Sandalwood essential oil has amazing therapeutic benefits. Apart from its sweet scent, sandalwood improves your entire well-being, mental clarity and has excellent anti-inflammatory properties.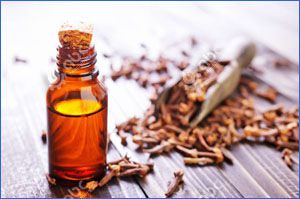 Mental Clarity - One of the major benefits of sandalwood oil is that it boosts mental clarity when you use it as a perfume or an incense. Since it promotes mental health and brings calmness, sandalwood is commonly used for prayer and meditation.For spiritual applications, sandalwood essential oil is used as incense since the old days.
Relaxing and Calming - The other amazing benefits of this oil is the feeling of relaxation and peace. When you rub it on your skin or smell its fragrance it keeps you relaxed and calm and does not cause any drowsiness.For emotional use, you can use this oil for calming you down and bringing you inner peace. In case you are feeling depressed or stressed sandalwood is the perfect solution. Before your yoga or barre class you can try inhaling the sandalwood oil; it will keep you relaxed and get you into the right mood.
Use as a Fragrance - Since sandalwood oil has a very sweet scent it is mostly used in high-quality perfumes for both men and women.
Memory Booster - Apart from memory clarity, sandalwood essential oil also acts as a memory booster. When stressed you tend to forget so many things, try using sandalwood it will help to boost your memory.
Astringent - It is an extremely gentle astringent it causes contractions on soft tissues like our skin and gums. Several facial creams and aftershaves include sandalwood as a key ingredient to aid in soothing, cleansing and firming the skin.
Anti-inflammatory - Use either the essential oil or sandalwood paste as an anti-inflammatory. They will give you an amazing cooling feeling and offers relief to almost all types of pain in the excretory, digestive, circulatory, brain and nervous systems. With its excellent anti-inflammatory properties, it can heal you from fever, infections, wounds, insect bites and poisoning.
Anti-aging - Sandalwood has generous amounts of antioxidants. The antioxidants are useful since they help in reducing the free radicals that cause aging. Apply some few drops directly on your face to achieve the anti-aging benefits.
Caution: For pregnant and nursing mothers consult your doctor first before using it. Avoid the oil to come into contact with sensitive areas such as eyes and inner parts of your ear.
Now, more and more people pursue natural extracts to improve their life quality. So, how to get the natural extract without destroying its natural active components has been a big challenges for herbal oil extracting industry. Proudly, the low temperature extraction equipment designed and developed by our company can completely protect the natural components during the extraction process, greatly improving the quality of final products. More importantly, most the natural extracts, such as essentials oils, plant proteins, can be obtained by this advanced extraction machinery. If there are any questions bout our low temperatue extraction machine for sandalwood oil, please contact us!