This is a 20TPD (20 tons per day) grape seed oil extraction project designed and built for Hebei Nongsheng Biotechnology co. LTD, located in Hebei China. It is based on subcritical extraction process. View the comparison below to know more highlights of subcritical extraction.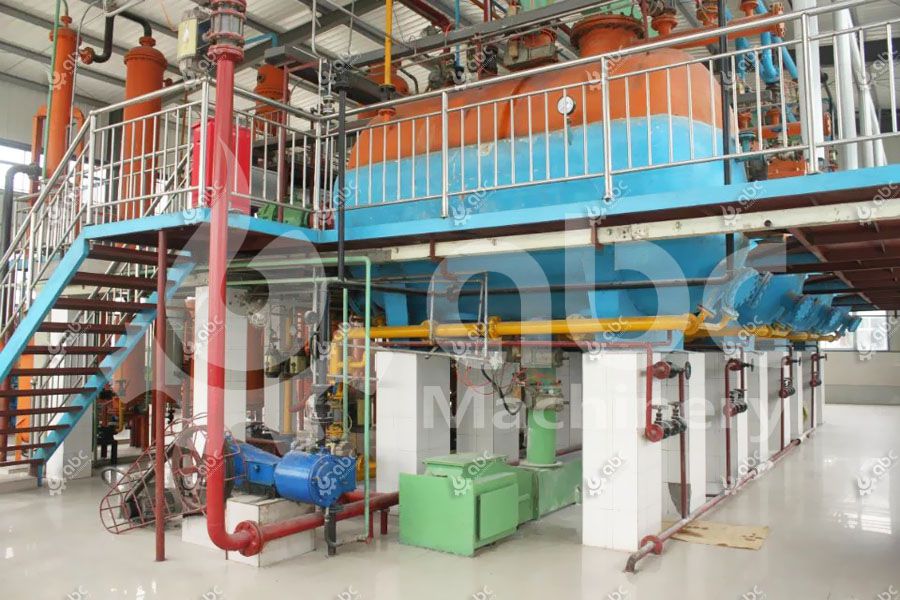 Making High Quality Oil from Grape Seeds
If feel interested in geting more details of our grape seed extraction machine or want to know the project cost, don't hesitate to get in touch with us! We are alwasy glade to serve you!
Advantages of Subcritical Oil Extraction Machine
Subcritical extraction is the drawing out of active substance from natural plants, animals and any other bio material. Pressure of approximately 0.3-0.8 MPa is used in the extraction process using the gaseous agent that turns fluid In such kind of pressure. The state is necessary as it increases permeability, transfer rate and dissolving capability. It has proved effective and efficient in the extraction of oils such as; essential and solvent extraction oils; also the plant proteins and natural pigments.

Low Temperature Solvent Extraction Process
Capacity range: 0.1~200 T/D
How Subcritical Extraction is Better than Traditional Solvent Extraction?
It ensures the residual solvent is <50ppm with residual oil less than 1% Whatever remains from residual oil meals or cakes still retain their natural active ingredients thus rendering
them of high and better quality than those which traditional oil mill was used on. Solvent needed for processing is less than 8kg way lower than what could have been spent in traditional solvent extraction.
Great deal of energy is saved because steam is not necessary. Subcritical extraction is the best when it comes to extraction of precious oil, vegetable protein or natural pigment. It has high extraction ratio as compared to the traditional method. The environment is well catered for. There is zero pollution due to discharge.
How Subcritical is Better than Supercritical Extraction?
The word "super" before supercritical does not necessarily make supercritical extraction better than subcritical in any way. On the contrary, it still retains the benefits of supercritical extraction and beats it further on the following:
You need less capital investment to start it.
You will incur lower production costs as compared to when you were running supercritical.
It makes it easier to run it even in a larger industrial scale.
Less pressure required which translates to lower cost of equipment needed.
The less pressure also comes in handy in terms of industrialization scale production with which would not be possible in supercritical extraction.