ABC Machinery boasts strong ability to provide A~Z oil extracting solutions for the global customers, including consultancy, equipment design & manufacturing, installation and debugging, professional training, etc. Within years of experiences, we can truly understand the specific requirements and demands of our customers. In addition, we have gained rich experiences in different materials extracting methods. We are expert in providing professional and efficient extraction machinery for natural extract, including borage seed oil extract, curcumin extraction from turmeric, lutein extraction from marigold flowers, essential oils extracting from natural sources, etc. If there are any needs for natural extract processing, we are your reliable supplier and partner, we can offer the most favorable price and highest quality machinery!
Low Temperature Extraction Machine for Borage Seed Oil Extract
It is a latest new extraction machine that is used to obtain the natural extract at low temperature. Many people have appreciated this extraction process for borage seed oil. What's more, it is also ideal to extract natural components from natural raw materials. The components include vegetable oils, herbal essential oils, naturally occurring protein among others extracts.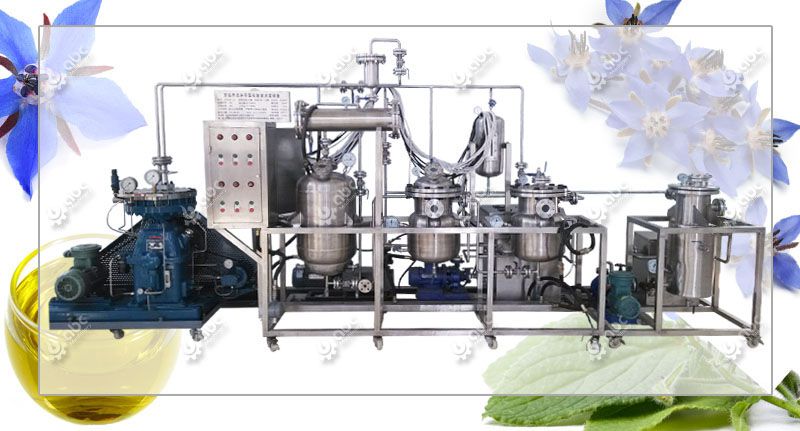 Above is 20L extraction machine for borage seed oil extract processing. The whole extraction process is completed at low temperature and low pressure condition, which achieving zero damage for the active ingredients within the natural borage seed. Therefore, the final borage seed oil is of highest quality and can be priced high in the global market. For large scale or industrial production of borage seed oil, we can also offer perfect complete oil extraction plant at industry low cost. If there are any questions about borage seed oil extraction, please directly contact us for more detailed information!
Benefits of Borage Seed Oil Extract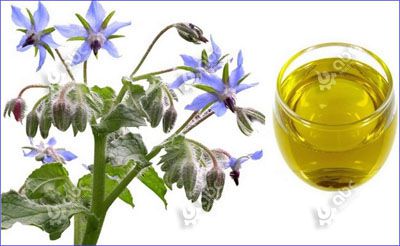 Borage seed oil is known for relieving pain and treating inflammation. Borage seed oil and evening primrose oil is rich in essential fatty acids linoleic acid (GLA) and linoleic acid that is essential for human body and must intake from outside world since it can not be synthesed by human body itself. Besides, borage seed oil has many outstanding benefits. (You may also be interested in best method of evening primrose oil extraction>>)
Its antioxidant properties can fight cancer as it lowers oxidative genetic damage;
It is a natural cure for rheumatoid arthritis pain by decreasing joint pain and swelling;
It can fight against eczema and other skin disorders by correcting skin lipid deficiency;
It can naturally help improve the lung functions and heal respiratory infections;
It can promote growth for premature babies by supplementing Omega 3; and (6) It can aid in lowering fat accumulation or weight gain by storing more brown fat than white fat–it is believed that lean people have more brown fat that acts like muscle compared with white fat.
In conclusion, if you are looking for a reliable supplier for oil extracting equipment, ABC Machinery are your best choice. our
extraction machine for borage seed oil
is the industry leading
low temperature extraction technology
. It not only produce high quality borage seed oil, but also cost low.
If you are interested in low temperature extraction for borage seed oil extract. Contact us now for more information!