ABC Machinery is the top manufacturer of citronella oil extraction machine in China. It boasts rich experiences in oil extraction sector. We are your reliable oil extraction machinery supplier for our outstanding designing and manufacturing capacity by adopting advanced low temperature solvent extraction technology. We can supply turnkey project plan for various oil extraction requirements, especially some precious or valuable oils, including wheat germ oil, grape seed oil, walnut oil, olive oil, pomegranate seed oil and more. Any questions, please contact us!
How Citronella Oil is Extracted?
In general, citronella oil can be extracted by either of four methods: traditional chemical solvent extraction method, press & expelling machine, supercritical extraction equipment and sub-critical low temperature citronella oil extraction machine developed by
ABC Machinery
. Since it has special outstanding advantages, we recommend sub-critical low temperature extraction machine for the processing of citronella oil. The advantages over the other methods are:
Compared to the press machine, the subcritical low temperature citronella oil extraction equipment has a higher yield-rate and the quality of the final citronella oil obtained is higher.
Our sub-critical solvent extraction equipment gives no solvent residue. Further, it performs solvent recycling and has a wide range of applications.
This technology has minimal requirements, performs large scale citronella oil production and requires low investment as opposed to supercritical fluid extraction.
Therefore, the best choice for citronella oil extraction is the subcritical low temperature oil extraction machine. It fits all needs, whether large or small scale citronella oil production. The production capacity range for our citronella oil extraction machine per day is 0.1L to 200 Tons.
Extraction Process of Citronella Oil Extraction Machine - Low Temperature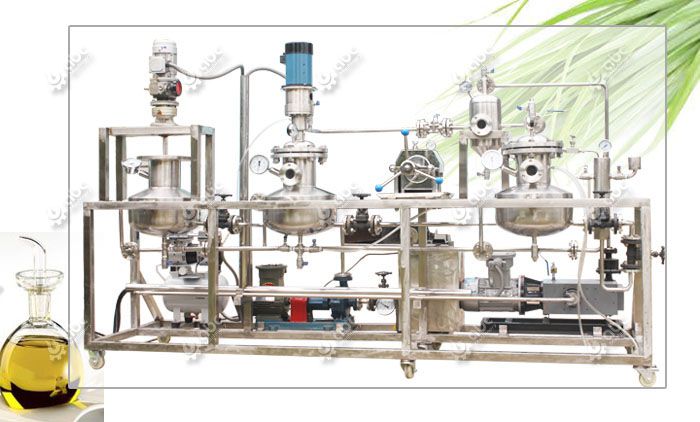 Low Temperature Citronella Oil Extraction Machine
For counter-current extraction, pretreated citronella materials are soaked in the solvent at normal temperatures and specific pressures (i.e. 0.3MPa-0.7MPa). The mixture of citronella oil is drawn out subsequently. The solvent contained in the mixture is then gasified. Crude citronella is obtained from the mixture as a result. After condensation and compression, the gasified solvent is recycled.
Facts about Citronella Oil Extraction Machine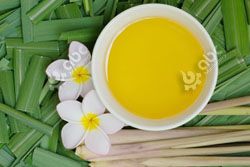 As sub-critical fluid is used to extract the required product. The main citronella oil extraction equipment is sealed, creating low pressure and oxygen-free condition. The best solvents to use for citronella extraction are propane and butane. This is because these solvents have strong ability to dissolve, are cheap and are safe. The sub-critical low temperature citronella oil extraction machine requires low investment, produces minimal residual oil meal. More importantly, the active ingredients and protein within the citronella materils will not be destroyed. This is due to the fact that the entire oil extraction process is done at low temperature. (You may also be interested in oil extraction plant >>)
The citronella oil obtained by our low temperature oil machine has pure and bright luster. It also has a unique fragrance. Citronella oil has numerous benefits in many sectors thereby growing its market scope. If you want to start a citronella oil business, we offer the most efficient and advanced extraction machine for large and small scale production. In case you are in need of our citronella oil extraction machine, or have any questions pertaining to the citronella oil extraction process, feel free to email us. We will respond promptly. Typically within 24 hours.